April 29/15
Thanks for this Chris!

Thanks also for all those great photos of your little piece of paradise.

We're still waiting for the Quill & Quire piece, in the end they decided to do a major feature on my father's collection. :)

Hope you've been well and enjoying spring's arrival.

Ariella, finally caught up on emails.
---
Ariella Orbach
| MSc (MSPL)Rural development consultantConsultante en développement rural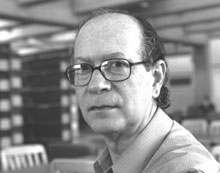 ~ ~ ~ ~ ~ ~ ~ ~ ~ ~ ~ ~ ~ ~ ~ ~ ~ ~ ~ ~
Hi Ariella,
Wow!!! That's great news that
Q&Q
is doing a major feature on your dad & his collection ; ) Think this news justifies a refill of chiraz!
All well here, altho I'm pretty sure that Chase is enjoying his last month or so of sniffing stuff on planet Earth. Next Wednesday I'm burying my mother's ashes in Ancaster - it'll feel good to put some closure on things.
And I'm so proud your mom likes my poem for Marvin. I don't believe I've ever had someone frame one of my poems as a memorial before ; )
ZenRiver Gardens is as quiet & relaxing as ever. Glad you enjoyed the pics. Some guy in Korea liked the post I did about the ZRG dragon drinking once a year from the spring freshet, & plans to include the piece in a book he's doing on dragons.
Trust you & your mom are coping OK over Marvin's passing. Again, I'm so proud he & his life's work are getting major recognition in Canada's primo literary outlet!
peace & poetry power!
Chris ... & Chase Wrffffffffffzzzzzzzzzzzzzzzzzz (already snoozing after our nightly walk by the Crowe River)
p.s. pls forward the
Q&Q
piece when it appears - I feel I'm getting almost as haphazard as Chase these days, & may miss it otherwise ...
. . . . . . . . . . . .
On 2015-04-29, at 11:22 PM, anna yin wrote:
Indeed, good news. I think Marvin in heaven will be happy to hear that. Thank you Marvin.
Anna