Fiorito: The Mac-Paps: Lest we forget
1 Comments
Many years ago, at the end of a long and boozy evening, my father told me that he'd tried to enlist in the Mackenzie-Papineau Battalion. He was in his teens then; he wanted to fight in the Spanish Civil War.
When I asked why, he told me he was bored, there was no work at home and — he was dark, my old man — he said that he wanted to die.
They sent him home.
Had he gone to Spain, he surely would have gotten his wish, and I would not be writing this.
Now, the disclosures:
I used to work for CBC Radio; my beloved still does; the CBC's acclaimed radio documentary maker, Steve Wadhams, is a friend; and here is how it all comes together:
There was an article in this newspaper a while back about Jules Paivio, the last living survivor of the Mac-Paps. Wadhams played a hunch — he asked the CBC archivist if Paivio had ever been interviewed.
Yes, there was a long interview on tape, recorded by journalist Mac Reynolds in 1964. Wadhams listened to the interview avidly. But he sat bolt upright when the archivist said, "You know there are more interviews."
Turns out there were 150 hours of interviews. Reynolds had traveled the country in 1964 and 1965, looking for Mac-Pap vets, finding some 50 of them, and recording as many as he could.
No one but the archivist knew the material was there, or had paid it any mind, until that moment.
Wadhams quickly unearthed a letter from Reynolds to the legendary producer and CBC executive Robert Weaver, asking about airtime.
But there was no reply on file, nor any evidence that the material had ever aired. In other words, these were voices that had never been heard before. Wadhams found himself sitting on a motherlode of historical gold that had been hiding in plain sight.
He did some research and learned that Reynolds had been, um, a fellow-traveller who had gone to England to join in the fight, but somehow had never made it to Spain. "I inferred from this that he had a motive for doing these recordings."
Of course, the only motive you really need, in oral history, is the truth as it is told by witnesses to history.
Remembrance Day was looming. The Mac-Paps are not officially remembered on Nov. 11.
Wadhams got to work.
He started to edit — luckily, the interviews had been shot-listed — and as he worked, he read as much as he could about the Mac-Paps.
They were much more than a bunch of unemployed rabble-rousers and commie sympathizers in search of adventure. They were men who wanted to stop fascism in its tracks.
They came from all across Canada; some had already run from totalitarianism; plenty of them had been in labour camps. They got shot up, some of them, before they crossed the Pyrenees.
The war itself was a slaughter: Guernica, phosphorous bombs, soldiers on horseback fighting Hitler's warplanes; Bethune and mobile blood transfusions.
And remember this: when the men who survived came home, they were ignored.
Wadhams played me a piece of tape the other day. I listened to a vet recalling what happened when a submarine torpedoed the ship he was on; the last man who drowned — poor fellow, clinging to the mast in terror as the ship went under — was from the Lakehead, my home town.
Maybe he knew my old man.
The documentary airs in two parts, on CBC Radio 1: The first hour of "The Spanish Crucible" will be broadcast Friday, on "Living Out Loud," at 1 p.m.
It will be repeated on Remembrance Day at 8 p.m. Part Two airs on Nov. 16, and will be repeated on the 18th.
A final disclosure: the voice of the Star's reporter, Greg Clark? That, proudly, is me.
Joe Fiorito appears Monday, Wednesday and Friday. Email: jfiorito@thestar.ca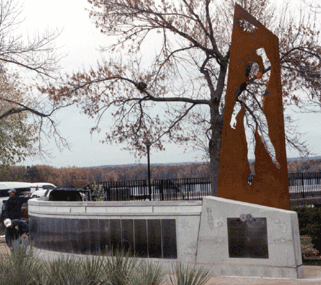 Nigel G. Spencer has left a new comment on your post "Mac Pap Memorial to vets of Spanish Civil War":

Thanks for this! In return, here is an excerpt from my acceptance speech at the GGs, 2012:
Les romans dans cette série célèbrent le courage, l'empathie et l'imagination de personnages réels et fictifs confondus qui luttent pour préserver ce qu'il y a de mieux dans notre humanité et pour le cultiver. Dans cet esprit je vous rappele que cette année nous fêtons le centenaire de la naissance de Raoul Wallenberg...mais malheuresuement, fidèle à la tradition, nous ne fêtons pas le soixante-quinzième du Batallion Mackenzie-Papineau, ces bénévoles non-reconnus, même diffamés pour leur lutte anti-fasciste pendant la Guerre civile d'Espagne.

In a year marked by anniversaries, we celebrate the 100th birthday of Raoul Wallenberg, but we have not honoured the 75th anniversary of the MacPaps, Canada's volunteers in the opening battle against fascism.

All honour to them for embodying what is best in the Canadian character.
Thank you.



Posted by Nigel G. Spencer to Riffs & Ripples from ZenRiver Gardens at 8 May 2013 17:08
~ ~ ~ ~ ~ ~ ~ ~ ~ ~ ~ ~ ~~ ~ ~ ~ ~ ~ ~ ~ ~ ~ ~ ~ ~ `
Thursday, November 22, 2012 at 13:58
The 14 winners of the Governor General's Literary Awards were announced recently by the Canada Council for the Arts.
These awards are given in both English and French in seven categories: fiction, poetry, drama, non‑fiction, children's literature (text and illustration) and
translation
.
In the highlights from this year's announcement is translator Nigel Spencer's third win, each time for the translation of a book by Marie-Claire Blais.
"Everyone involved in the creation of a book—including writers, illustrators, translators and publishers—has a story to tell," said His Excellency the Right Honourable David Johnston, Governor General of Canada. "The Governor General's Literary Awards is not only a chance to honour our very best books, but it is also a chance to pay tribute to Canadians who are rising stars in the world of literature. I congratulate all the winners who have worked hard to add their tale to our collective memories."
2012 Winners in Translation
Nigel Spencer
, Montréal,
Mai at the Predators' Ball
(House of Anansi Press; distributed by HarperCollins Canada)
English translation of Mai au bal des prédateurs by Marie-Claire Blais (Les Éditions du Boréal). What Nigel Spencer has achieved with the translation of Marie Claire Blais's Mai au bal des prédateurs is nothing short of brilliance. He has met the formidable challenge of conveying in English the complexity and richness of this narrative with a mastery that is stunning in its range of colour and tone.
Alain Roy
, Montréal,
Glenn Gould
(Éditions du Boréal; distributed by Diffusion Dimedia)
French translation of Glenn Gould by Mark Kingwell (Penguin Group Canada). It took courage and endurance to tackle this demanding work. The translator, Alain Roy, has consistently shown concern for concision and precision without ever sacrificing the subtleties of the contents. This masterful translation of Glenn Gould is obviously grounded in extensive research, making it a wonderfully lucid read.