There IS a Ghost in the Gazebo


A legend we knew and smiled at
in that benign old garden artifact
with swinging seat
faded initials carved in pillars,
the seasons decorating
according to the book of time,
always an icon in its connection
to Eramosa's pioneer past.
Some asked to see it at Halloween
and we indulged, but never understood.
This All Hallows Eve that weighs in age for us
brought a darkling difference
to the cupola's aura,
we trained lanterns towards it
in the sudden black depth of this October night.
He hung there ---
and we saw him with a ghastly recognition:
a mid-aged nineteenth century man
in frayed and greasy clothes
nothing to shield his bulging eyes
desperate tongue and twisted face
emanating more despair than horror,
a man without hope making his statement
to a stern unaccepting society,
his sad pain engulfed us
with pity more than terror
his lone and desperate ending
keeping him suspended there
in pitiless eternity.

Katherine L. Gordon.

a grisly sighting imprinting us
end of October, 2013.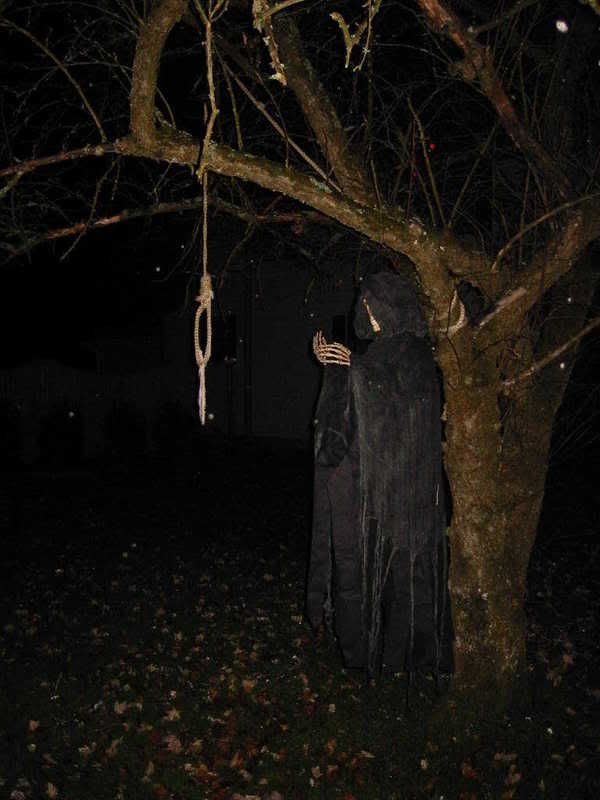 Sky-Stoned

A noisy sky
scattered sleet
in ragged peltings
by the door
even the sinless were scarred,
god does not always sort us out
but warns from time to epic time
that any soul
boy, dog or lovely maiden
can be torn open
like a tattered sky.


Katherine L. Gordon
October sleet, 2013.